Introducing my friend, Special Fox!
What makes Special Fox so special? He has Autism. This causes him to interact differently from your other playmates. However, once you understand more about how he thinks and feels, it is easier to become his friend. I would love for you to meet him!
(Paid link for qualifying purchases.)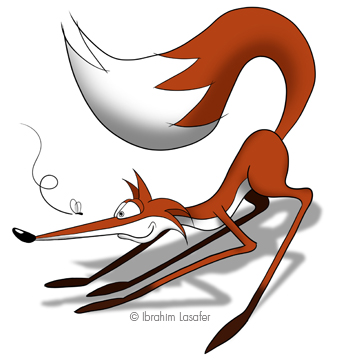 Over the past few decades, there has been an increase in people diagnosed with Autism, or autism spectrum disorder (ASD). Each person has their own unique strengths and challenges, however there are some common behaviors that we can learn about to help people young and old interact with these special foxes!
Special Fox shares his likes and dislikes, and why he reacts to certain situations such as loud noises and advances into his personal space.
This is a great book for kids and adults  who are looking for a better understanding of Autism.
Get Your Copy of Special Fox today!
Order  Special Fox today!
Available in hard cover & Kindle
(Paid link for qualifying purchases.)
Multi-Book Purchase Packs!
Discounted Book Price + S&H
What Others are saying about the book
"As a registered behavior technician I think Special Fox by Ibrahim Lasafer captures beautifully the struggles and triumphs of many children with Autism. He focuses on the positive and makes the book digestible for all children which is a wonderful thing."

Mackenzie Bettmann
Behavior Therapist - Ascend Behavior Partners
"As a twelve- year veteran of special education classrooms experiencing moments of both clarity and confusion about students on the Autism Spectrum, this book perfectly describes, explains, and enhances knowledge of students with ASD. Written in first-person narrative Special Fox is an essential addition to both parent and classroom libraries. Every parent enjoying, struggling, crying, and laughing through the joy of having a child with autism will appreciate the candidness of the "Special Fox" character in the book. This book also serves as a touchable moment for students with peers that have Autism. In rhyme prose, the book explains the subtle nuances and actions of students with Autism relatable terms. "Sometimes I prefer to be alone. But I have a big heart, not stone." Which, of course, it's so terrifically true!"
Cherylann Graham
MS. Ed. Special Education
"Special Fox it's a brilliant book. Through years, I have had numerous students in my classroom with various levels of challenges. I loved how Special Fox brought out the life of those with Autism. I could see and hear the "ah ha" moments in the reflections my students shared after reading the book. A student said "I never know that Special Fox -a student with autism at the same class- screamed because he was nervous or scared." Another said "Now I understand "Special Fox" and it will be easier to support him and be his friend in class."
What a great book for families who love their "Special Fox" to share more about their lives."
Debbie Martin
Elementary Teacher for 24 years.
"Ibrahim Lasafer's Special Fox is an engaging story for young readers. Ibrahim's use of rhyme playfully illustrates what life with Autism is like for many children. Special Fox is sure to be loved by all children of all ages."
Janice Riggs
MA. Elementary Teacher for 18 years
"This is one incredible book. The rhyme and beat of the story, along with the amazing colorful pictures, kept my class' attention. After each page, they had so many predictions, connections, and inferences. They were so excited for the next page. At the end, we all had a class discussion I wish I had videotaped it! It brought tears to my eyes. I felt my heart grow! The amount of talent in the book amazes me!"
Catie Goldman
Elementary/Middle School Teacher for 28 years.
"I have a brother with Autism. When people look at him, they don't understand his behaviors. Thank for the Special Fox to make me and everyone who read it to understand Autism with a simple way."
A sixth grade student
"Special Fox should be read to every class in every school, so students can know more about Autism to love students with Autism rather than judge them."
A fifth grade student
"After reading the Special Fox, I understand my brother who has Autism more!"
A second grade student.
About Ibrahim Lasafer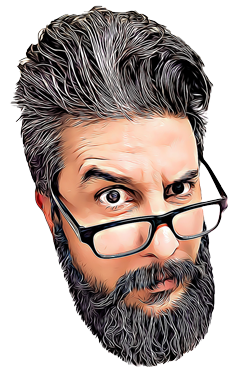 Ibrahim Lasafer is an architect and artist by trade. He has synesthesia, which means when one sensory pathway is stimulated, another one is triggered. Due to this gift, he is able to describe such things as the shapes of sounds and the taste of colors. His has been awarded several art and architectural awards starting at the age of 9 years old. Currently, he is focusing on human factors in design to create universal design spaces that can impact and help individuals with special needs. He received his master's degree in Architecture from the University of Colorado. He is a PhD student and researcher for the impacts of architectural elements such as shapes, colors, shadow, light, texture and more on the behaviors of people with special needs, starting with autism.