Transitioning to a new foster family can be difficult...but Angel can help!
Angel is a special girl who finds her self in a confusing situation. While her parents both loved her, some things happened that required for her to be placed in a foster home. With this new home came questions wondering if she was at fault
Angel is a lovable little girl who finds herself in a new home, with new siblings, and two more parents. This change came with confusion and frustration. After processing and adjusting to new rules and schedules, Angel starts to see the blessings this new situation brings. She is able to celebrate her new family while still being able to have a relationship with her biological mom and dad.
If you know a child who is experiencing a shift in their family dynamics, Angel offers a great example of recognizing and sharing her feelings; and most importantly find the blessings in her new family dynamics.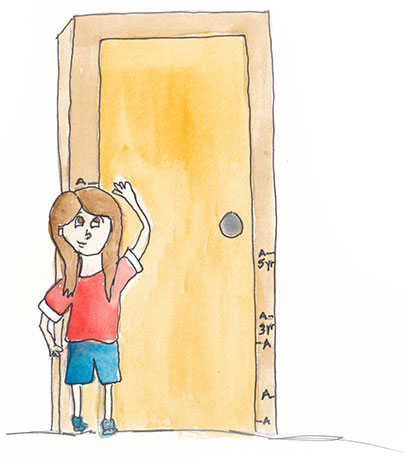 Bring Angel into your home today!
Hardcover – 11″ x 8.5″ – 58 pgs
(Paid link for qualifying purchases.)
Discounts for Multi-Book Purchase Packs
Wholesale purchising is available. Please e-mail for more information.
What People are Saying
Angel is a beautiful and touching reflection of a girl who navigates the feelings that come when a new family dynamic is created from circumstances beyond her control. Through the ups and downs of what can often be a painful transition, author Debbie Bailey does an excellent job describing the ways a solid and supportive family foundation can be built in the midst of ever-changing emotions.Molly Milley, Principal,
Wildcat Mountain Elementary School
A lovely balance of accepting how Angel is different and celebrating that difference. The theme of how many people love her throughout the book is so powerful because it is true for kids like Angel. I always hope that is something that kids on caseload are able to feel and recognize.Niki Rust, Guardian ad Litem,
Attorney at Law
I think we can all relate to Angel in this story. Debbie Bailey paints a beautiful picture of the loving invitation we have to be a part of the family of God. It is sometimes messy and difficult to navigate, but the love and comfort we find is so sweet. I work with teenagers every day that just want to belong…this book is an encouragement to all of us to either find a home in Christ or create space for someone else. Jonathan Drinkwine, Area Director,
Douglas County Young Library
I was immediately drawn into this incredibly powerful story about Angel's physical and emotional journey as a young girl. Debbie Bailey has a way with words as she tells an inspiring story through the eyes of this truly special child, and Anabelle Bitner's captivating illustrations complement the story beautifully. Young and old readers alike are sure to gain strength from Angel.Chris Goodman,
4th Grade Teacher
About the Author - Debbie Bailey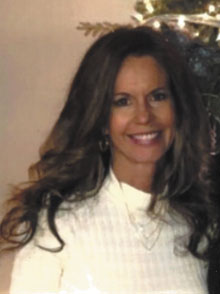 Debbie Bailey is a mother of five children. One of them is her goddaughter who has been part of their family for over four years. Debbie loves being a mom and is grateful to God for trusting her with each child. She has always had a passion to help children of all ages. Debbie was a co-writer for Daughter Of The King, a book for teenage girls to help them make wise decisions throughout life. Her book, Getting It To Stick: A Parent's Devotional to Incorporate God's Word Into the Life of Your Teen was written for parents and their teens to find wisdom and truth for day to day situations. She has volunteered in her church and taught elementary and middle school aged kids. She has also volunteered in a ministry to help young pregnant moms. She currently spends her time raising her children, helping her husband with his business, and substitute teaching.
About the Illustrator - Anabelle Bitner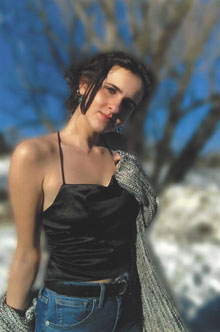 Anabelle Bitner is a young upcoming artist who can relate to the darkness that blankets some children in bad situations. She has spent most of her artistic time with acrylic paints but is excited to see where broader horizons lead. She is currently studying art history at Western Washington University.

@baileyssketchbook