Suicide is a heartbreaking and often times confusing experience.
How do you recognize suicidal thoughts in a friend or family member?
What do you do if you personally are having thoughts of harming yourself?
Where did these thoughts or feelings come from? How can I gain some understanding, and better yet, get some help?
This power-packed book will give you understanding and resources surrounding this act that impacts all of us.
It is time we say:
Dear Suicide: Goodbye!
(Paid link for qualifying purchases.)
Suicide: the act of killing yourself because you do not want to continue living.
Or, the act or an instance of taking one's life voluntarily and intentionally. (Merriam-Webster 2019)
Every day, approximately 123 Americans die by suicide. (CDC)
There is one death by suicide in the US every 12 minutes. (CDC)
Suicide takes the lives of over 44,965 Americans every year. (CDC)
Nearly 800,000 people die by suicide in the world each year, which is roughly one death every 40 seconds. (WHO)
Suicide is the second leading cause of death among 10-34-year-olds. (CDC)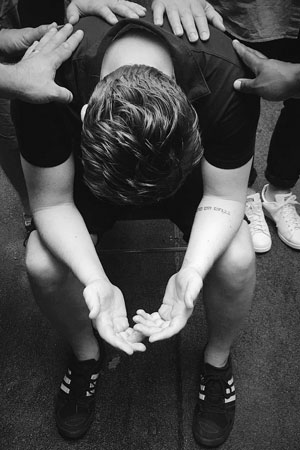 In 2016, the suicide rate for veterans was 1.5 times greater than for Americans who never served in the military. Across the United States, about 20 veterans a day take their own lives. In 2016, even though only 8 percent of the country's population had served in the military, veterans accounted for 14 percent of all adult suicides in the US. (Military Times)
For every suicide, there are many more people who attempt suicide every year. It is time we come together to gain understanding on how to recognize the signs in ourselves and others and battle this spiritual warfare through prayer, compassion, hope building, friendship, and awareness.
Dear Suicide: Goodbye! is a great resource for people of all ages, backgrounds, and beliefs to gain practical steps to take to educate yourself on this difficult reality.
Order  Dear Suicide: Goodbye today!
Paperback - 4" x 7"
96 pages
(Paid link for qualifying purchases.)
Meet Ericka Hall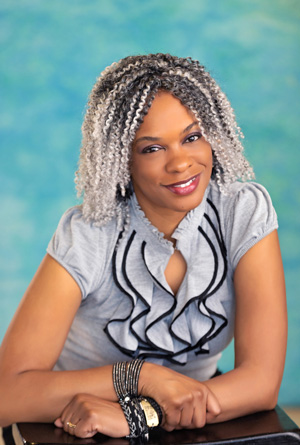 Ericka Hall has degrees in Human Services, Criminal Justice specializing in child protection & juvenile justice, as well as post-graduate work in marriage and family therapy, domestic violence offenders, mediation, child and family investigations. She is working toward her Doctorate in Community Counseling with a focus in Traumatology.
Ericka is a veteran and a registered psychotherapist with extensive experience in crisis and trauma on multiple levels. Ericka has worked crisis and suicide hotlines for over 20 years.
Ericka has taught in several universities, worked in prisons and with people dealing with varying disorders. She's more than qualified to write this book from a professional standpoint but also personally.
Ericka feels she has an obligation as a minister of the Gospel to speak the truth, shed light, expose lies, and tear down strongholds. And she doesn't take that job lightly.
She is married to Anthony Hall and has a daughter Erian and son Emmanuel.
You can connect with her at her website, www.thehallwaysofhope.com or on Facebook @HallwaysOfHope.