In
teaching our children The Word

, we can throw a lot of stuff against the wall...
...but, are you
Getting It to Stick?
As parents, we know the Bible tells us to train up a child in the way he should go — but how do you get past the famous "eye roll" from your teen when you suggest studying the Bible?
Debbie Bailey shares a divine inspired strategy in this book that will not only impact your teen, but will change your life as well!
Getting It to Stick has a weekly devotional focused on relevant topics from a Biblical perspective. It includes an encouraging note to post for your teen, a related scripture verse, conversation starters and the SECRET ingredient...prayer. There is also a place for you to journal what God is speaking to you and how He is moving in the life of your teen and your family. The part of God's Word that is so powerful is while you are studying to teach and pour into your kids, you will be changed as well!
Topics covered:
Speak Life
Anxiety
Conflict
Sex
Love
Loneliness
Blessings
Faith
Bitterness & Forgiveness
Uncertainty About The Future
Your Worth
Healing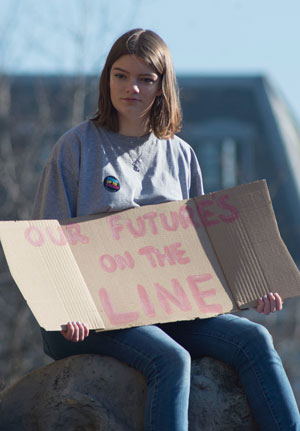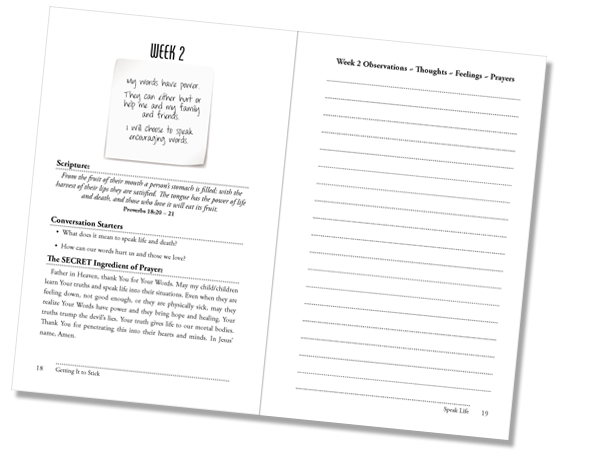 Encouraging Notes
This element of the study is truly sowing seeds. As a parent, leaving a note for your child in a place where they can see it on their own time and schedule is a powerful way to continue to plant the truth of God's Word into their minds.
Scripture Verse
It all ties back to The Bible...the true instruction book of life.
Conversation Starters
The conversation starters are simple questions that open the conversation. They can be as simple as a discussion in the car during the 10 minute drive to baseball practice or a longer conversation over dinner. The beauty of these questions is that it allows for discussion on how to apply The Word of God into every day life!
Prayer to Say over your Child
As we all know, there is power in prayer. Debbie Bailey shares prayers you can pray over your children asking God to help grow them, keep them, and strengthen them in the area of study.
Open Up the Life-Saving Conversation with your Teen Today!
Hardcover – 5.5″ x 8.5″ – 164 pgs
(Paid link for qualifying purchases.)
Discounts for Multi-Book Purchases!
What People are Saying
Historically, we have never had more access to God's word, scholarly input and biblical knowledge, yet we are fighting the challenge of Biblical illiteracy around the nation. In her simple devotional, Debbie Bailey creatively addresses every parent's desire to help teach their children how to integrate Life and Faith. Topically, she addresses themes that are both cultural and current and then deftly fosters a conversation that leads to scripture. Starting with the premise that faith is not meant to live in isolation Getting It to Stick promotes the integration of life and faith in a clear, compelling and do-able way! There is an elegance in its simplicity that should make every parent grateful!Ken Tankersley, Senior Vice President,
Young Life Global Innovation and Training
With all of the noise filling teenagers heads through social media it is hard for parents to know how to help teenagers not only hear but believe God's truths for their lives. In her book Getting It To Stick, Debbie Bailey offers practical yet profound tips for ways to help keep our kids rooted in the Word of God.Rev. Jenny Trees, Pastor of Spiritual Formation
and Spiritual Director, Walnut Creek, CA
Finally, a family devotion that provides a pastoral resource for us parents who want a quick and simple plan to have scripture be the center of our kid's day. I am so glad there are people out there like Debbie, who can thoughtfully organize scripture themes so I can focus on being pastoral with my children and pray for them. Wendy Everts, author of
The Challenge (A Christian novel for teens)
Getting It to Stick is a wonderfully practical and creative resource to get our kids and grandkids into God's Word. It will change their lives and yours. Highly recommended!Marlene Bagnull, Author, Speaker, Editor,
Publisher Ampelos Press, Director of Write His Answer Ministries
In Getting It To Stick, Debbie Bailey meets the millennia-old mandate to instill an understanding and appreciation for God and His Word in our priceless kids' hearts with a short, sweet, unique twist. If you're a believing parent or grandparent, you'll be so glad you picked up this book!Kim Woodard Osterholzer, author of
A Midwife in Amish Country, Celebrating God's Gift of Life
This devotional is a refreshing look and take on today's struggles. You will find each chapter relevant and applicable to everyday life not only with your teenager but also with yourself!Amie Piller, Mother of Six and
Director of Administrative Assistants, Jubilee Community Church
This is a prayer guide for our children as well as for us. What a way to start each day! The seeds that will be planted for God's Kingdom through this book will be IMPACTFUL! "Momma J" - Judy Hazelwood
Evangelist and Mother
About the Author - Debbie Bailey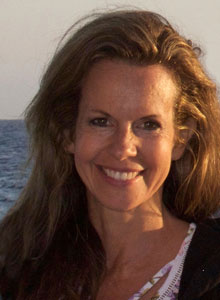 Debbie Bailey is a mother of four and raising a foster-daughter. She has a passion for God's word and His children. She leads a women's Bible study in her home where she has long listened carefully to the concerns of many mothers for their children. A long-time Sunday school teacher at Cherry Hills Community Church, where she also served on the church's missions committee and was active in collecting funds and needed supplies for local Pregnancy Centers. Debbie co-wrote Th e Daughters Of Our King, (published for in-church use) a book for teenage girls, about God and His truths on abstinence, eating disorders, dating, drugs, suicide, etc. She has taught classes to moms and teenage girls based on this book. Debbie and her husband and children live in Lone Tree, Colorado where they attend Jubilee Community Church.