Experience True Freedom when You Know Who You Are!
If someone asked, "Who are you in Christ?" do you have an answer? Once you understand the person God made you to be, you will walk in a confidence and freedom like never before! 
Easy to follow, practical Biblical truths that when applied, will change your life!
(Paid link for qualifying purchases.)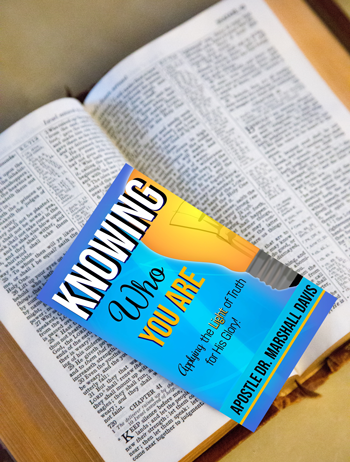 God wants you to prosper. There is a precious gift that He has placed inside of us, specifically designed to do what He has given us to do. When we understand our gifts, apply the truth of His Word, and yield to the Holy Spirit, we walk in a freedom and security that is unmatched!
In this book, Apostle Dr. Marshall Davis walks you through the process of discovering who you are in Christ. Through illuminating The Word of God and helping you apply Biblical principles to your life.
A Sneak Peak
Illuminate Who you Are Today!
Order  Knowing Who You Are: Applying the Light of Truth for His Glory today!
Paperback - 6" x 9"
100 pages
(Paid link for qualifying purchases.)
Multi-Book Purchase Packs!
Discounted Book Price + S&H
Meet Apostle Dr. Marshall Davis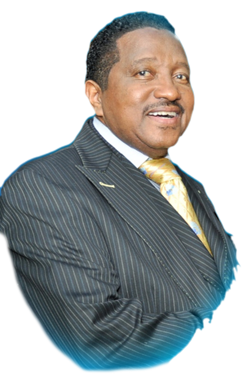 Apostle Dr. Marshall Davis is answering God's mandate to make disciples of men. God uses his practical, down-to-earth ministry teaching-style to bring others into the knowledge of Jesus Christ and His guaranteed righteousness unto those who confess Him as Lord and Savior. Woven into the fabric of his messages is the importance of one-on-one fellowship with the Father through a relationship with the Holy Spirit.
Dr. Davis is an Advisory Board Member and University Professor at Friends International Christian University. He is author of Knowing Who You Are; a required reading for this renowned University. Dr. Davis has recorded several CDs titled He Can, The Devil Don't Like It and a Christmas CD.
Dr. Davis is Advisory Board Chairman of Chicagoland Christian Center and World Outreach Ministries and founder of the Chicagoland Christian Center Bible Institute and Theological Seminary, home to many renowned Pastors and Leaders across the United States. Dr. Davis ministers in seminars and crusades throughout the U.S. and abroad.
To find out more or to contact Dr. Davis about ministering at your church or event, please visit www.cccembassy.org.