A Functioning, Informational Website is Foundational to Reaching Your Audience!
Step by step instruction, advice, and strategies to build and maintain your website -
breaking through the confusion and overwhelm...and do it on a budget!
Dear Kingdom minded author,  business owner, minister, or entrepreneur-
As followers of Christ, we should all be looking to reach the people we have been assigned to encourage, reach, and impact.
I have been working to support people in developing the marketing for their business for over 20 years, and I can help you breakthrough the confusion and overwhelm to build your business as well…and do it on a budget!
Over the years, I have spoken with many different people about their websites. The one thing I hear over and over when it comes to people building or managing their website is, "I get so frustrated, I just want to throw my computer out the window!" Can you relate?
There's a massive shift taking place in our world right now, and many people are receiving that tug…and the unplanned opportunity…to pivot and focus on that dream that has been brewing in their heart. It's that book you want to write, or that group of people you want to serve but you have never stepped out to just do it. Maybe because you were scared. Maybe it's because you didn't know where to start. Maybe you didn't have the time…but the thing is, right now, people are craving the guidance, encouragement, wisdom, and services you have to offer…you just need to create a way for these people to find you.
There are many solutions to building your website – ones that range from free to thousands of dollars! It is important to use wisdom in selecting the RIGHT platform that will protect you and your business from being shut down AND give you the ability to create, be found, and sell with ease.
HINT: The "FREE" websites can end up costing you everything in the end! We will help you create an affordable website to call your own!
The best decision I have made in creating hundreds of websites is building them on the WordPress platform. First of all, this software powers around 35% of the internet – everything from blog sites up to complex shopping carts. It also "plays well" with Google, which will help you in getting ranked on the top search engine in the world. Finally, it offers great flexibility in updating your site…ON YOUR OWN! You don't need to wait for your "web guy" to make the changes to your site!
I want to show you STEP-BY-STEP, from start to finish, how to build, launch, and update your site so you can start to not only reach your people, but begin to build an online presence that will help you grow your ability to influence and encourage your tribe.
If you are saying, "but I have a Facebook page", well, that is good, however; that won't sustain your business in the long run. First of all, everything you post on Facebook, technically,  it isn't yours. They can shut down your page in a heartbeat, and you will lose your connection with all of those followers…unless you have another way for them to connect with you! That is where your website comes in!
Along with creating a way for potential clients to connect with you, a website positions you as an expert in your field. This credibility will help you to secure interviews, speaking engagements, and other PR that will get the word out about the products and services you offer. Stop just a moment. Let that sink in. Do you see how your ability to impact others just expanded…exponentially?
GONE are the days of just creating a "place holder" website that acts as a billboard on the internet. There needs to be fresh content calling people to engage. With your new WordPress site, you will be able to connect your different social media accounts and content; getting the most bang for your buck when it comes to leveraging your content.
The biggest key to being able to maintain your WordPress site is understanding how the software works and how to access the different areas of your site allowing you to add, update, or delete content ASAP. I promise to bring my special gift of making technology easy to understand to this course to help you gain understanding of how to use this software with ease.
As I am writing this, God is continuing to open doors because I am stepping into my calling…which is helping people to build their kingdom business and fulfill their life's purpose.  I want to help you walk into your purpose by serving the people you have been called to serve. It's not hard; but you have to take that step out in faith. I will come along side you and together we can build something that is beyond anything you've ever dreamed of.
The exciting part is that you won't be alone on this creative and technical journey! I am going to show you how to set-up and build your WordPress website, but I'm also going to show you how to create graphics, select content, and even add payment buttons so you can start actually GETTING PAID through your website right away!
We all are called to serve and speak to different groups of people. Who are you called to serve? Here are some ideas….
Authors

Bloggers

High School Students

College Students

Musicians

Counselors
Parents

Military

First Responders

Domestic Violence

Women's Ministry

Men's Ministry
Business People

Special Needs Families

Singles

Couples

Divorced people


…and the list goes on!
I've been teaching people how to build and manage WordPress website for over 10 years and have found effective ways to explain and demonstrate the technical aspects to make it easy for people with little to no technical expertise to experience great success!
My customers have sold membership courses, international trips, downloadable products, and physical products of all sorts through their WordPress websites. YOU can build your own site too, but trust me, it's not for everyone, and I get that.
What If You Spent 6 Hours With Me,
Building your Own Website?
By the End of the Two Weeks, You Will Be Able to Launch Your Online Presence!
At this exclusive online training,  you'll learn:
The Difference between WordPress.org and WordPress.com

Navigating the WordPress Dashboard

Selecting and Apply Themes

Customizing Your Theme

Adding Plugins

Creating graphics for your site

Creating Pages and Posts…and what is the difference
Setting up an automatic back-up

Integrating Google Analytics

Creating a Favicon

Connecting your Facebook page

How to utilize Widgets

Clean writing for SEO

Tags and Keywords

Creating PayPal Buttons




…and much more!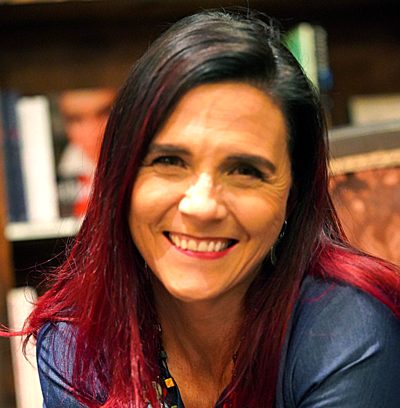 Tracy is a powerful teacher that has a way of making the complex simple to grasp. Tracy has worked with business owners from all industries to build their online and offline presence. Tapping into her creative yet technical mind is an encouraging and goal achieving experience. Her compassion for people and passion to help her customers truly step into their calling drives her unique leading style.
This Training includes:
6-hours of training videos with Tracy Fagan (4 sessions)
Includes life-time access to Full Video and Audio Recording
Set by Step instructions for securing your hosting and domain name to prepare for the class begins*
*Your website hosting and domain registration will be an additional fee, around $75-175 paid to a separate company.
This is the recording of a 6 hour virtual class that will walk you step-by-step through the process of building your WordPress website.
You will have access to both the video and audio recordings to review at your own pace.
Are you ready to learn?
$ 147.00 ONLY $97.00 For entire on-demand course and handouts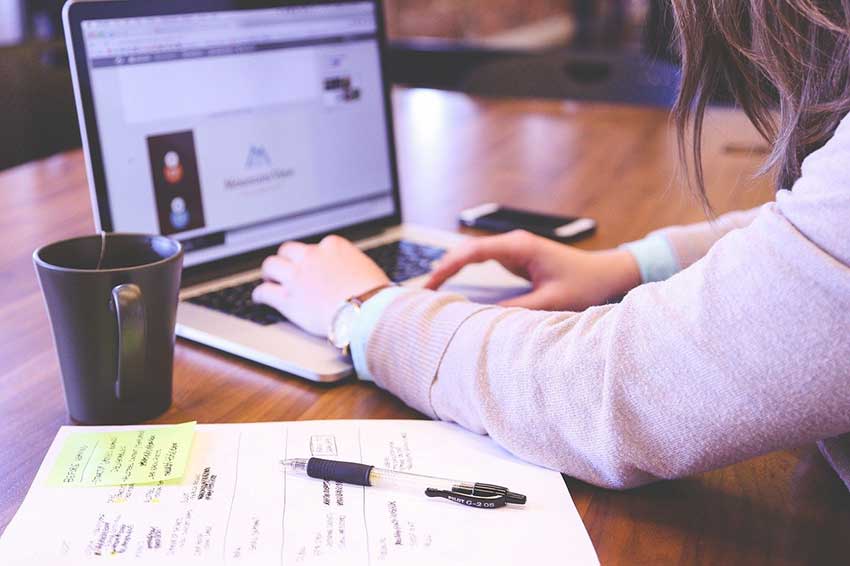 Yes, Tracy! I'm READY to walk into my purpose and my blessings!
I am ready to make the commitment to
do whatever it takes to reach the people I am called to reach,
do the assignment I was created to complete,
and experience the blessings that have been laid out for me.
I'm not willing to wait any longer and am ready to take action NOW!