The thrill of the win…and everything that comes along with it. In listening to a radio show this morning – the day after "the big game", Super Bowl LIII – they were asking people what was the best part of the Super Bowl for them. People had answers ranging from "I found a dollar in my couch" to "Adam Levine's tank top matches my throw pillows." I am sure there are some that were excited about the Patriots win and adding to their Super Bowl dynasty; but in the whole scheme of life, winning a Super Bowl is exciting when it happens, but the long-term impact isn't that great.
Here at Kingdom Publishing, two of our books are in their own "big game" right now. We are excited that these books are competing not to build their own dynasty, but to build The Kingdom of God. Getting It to Stick: A Parent's Devotional to Incorporate God's Word Into the Life of Your Teen by Debbie Bailey and Pursued: A Testimony of God's Relentless Love by Felisa B. Jack are both nominated for the 2019 Christian Indie Awards! We are so excited to have these two books in the company of many other great books that share and teach about God and give Him glory for who He is.
Please take a moment to vote for these two books!
Getting It to Stick is in the Nonfiction – Relationships / Family category
Pursued is in the Nonfiction – Biography/Memoir category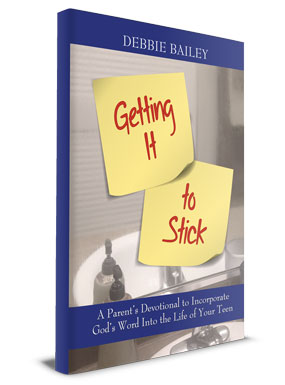 Getting It to Stick is a simple yet powerful devotional to help parents instill the Word of God into the lives of their teens. If you have raised teens, you know how busy and full their lives are with school, friends, extra curricular activities, work, sports…and the list goes on. Many times it is so full there is very little room for God. Debbie offers a great strategy to help parents plant the seed of God's promises and then offers conversation starters to help your kids begin to apply what they have heard. WARNING: in speaking with the parents who have used this devotional have said it has greatly improved their own walk with God in the process of helping their children!  Watch this powerful interview with Jenny Dean Schmidt of Channel Mom to hear from the author.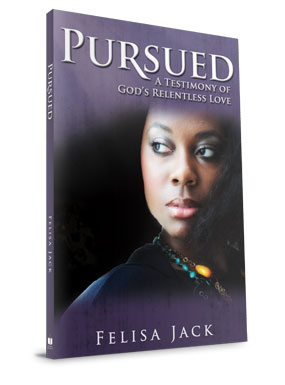 Pursued is the testimony of God's relentless love chasing Felisa B. Jack and giving her the courage to escape from a life-threatening domestic violence relationship. If you love stories of how God pulls people out of difficult situations, this book is a must read! Her story offers encouragement to people who are currently in this situation as well as those who are just looking for a great "God Story!" You can listen to the interview Felisa had with Dr. Peg discussing "The Effects of Intimate Partner Violence." here.
We would be honored and encouraged if you took a moment to support these two authors and their books by going to www.ChristianAwards.com and voting for them. If you know of someone who can benefit from these books, or would like to have these authors speak to your small group, classroom, or organization, please contact us!
(As an Amazon Associate I earn from qualifying purchases.)
Please take a moment to vote for these two books!
Getting It to Stick is in the Nonfiction – Relationships / Family category
Pursued is in the Nonfiction – Biography/Memoir category